Sakonnet Gardens Tour 2019
One of my favorite things about Spring and gardening is the Sakonnet Garden weekend - just because the use of plants, and varieties are SO different than most gardens you visit in the United States. I have to go back to my wildflower books and look up so many things once we leave. It's not a huge garden, but has huge impact. The space is broken into garden rooms, like many European gardens you get the color themes and ability to really control what the person sees around each corner by creating smaller spaces.
Botrychium lunaria
——
Moonwort
This lovely plant we decided to find out more about when we got home. And within hours I was reading the last in the Discovery of Witches books - and they described this plant to a T - amazing how coincidences happen like that!
The moonwort is also known as quite a few other common names including silver dollar plant etc. Here's some more info and a place to buy seeds for this. Note: this plant truly is a "magic" plant as in - used throughout history for "moon magic". Buy the seeds HERE.
Anthriscus sylvestris 'Ravenswing'
_____

Ravenswing Cow Parsley
This dark cow parsley steals the show at Sakonnet in my mind.
This year, in compared to last spring which was an earlier open garden weekend, the Rhodedendrons are blooming, which creates this pink backdrop for the frothy dark wall of maroon-black foliage. We had already planned to put the cow parsley under the beech tree - but this solidified our plan since it will also be near the pink foliage in early spring of our Rhodedendrons.
To find this as seed - a instagram friend helped us out and mentioned Seedaholics - an Irish website which you can order and ship to the US. Find it HERE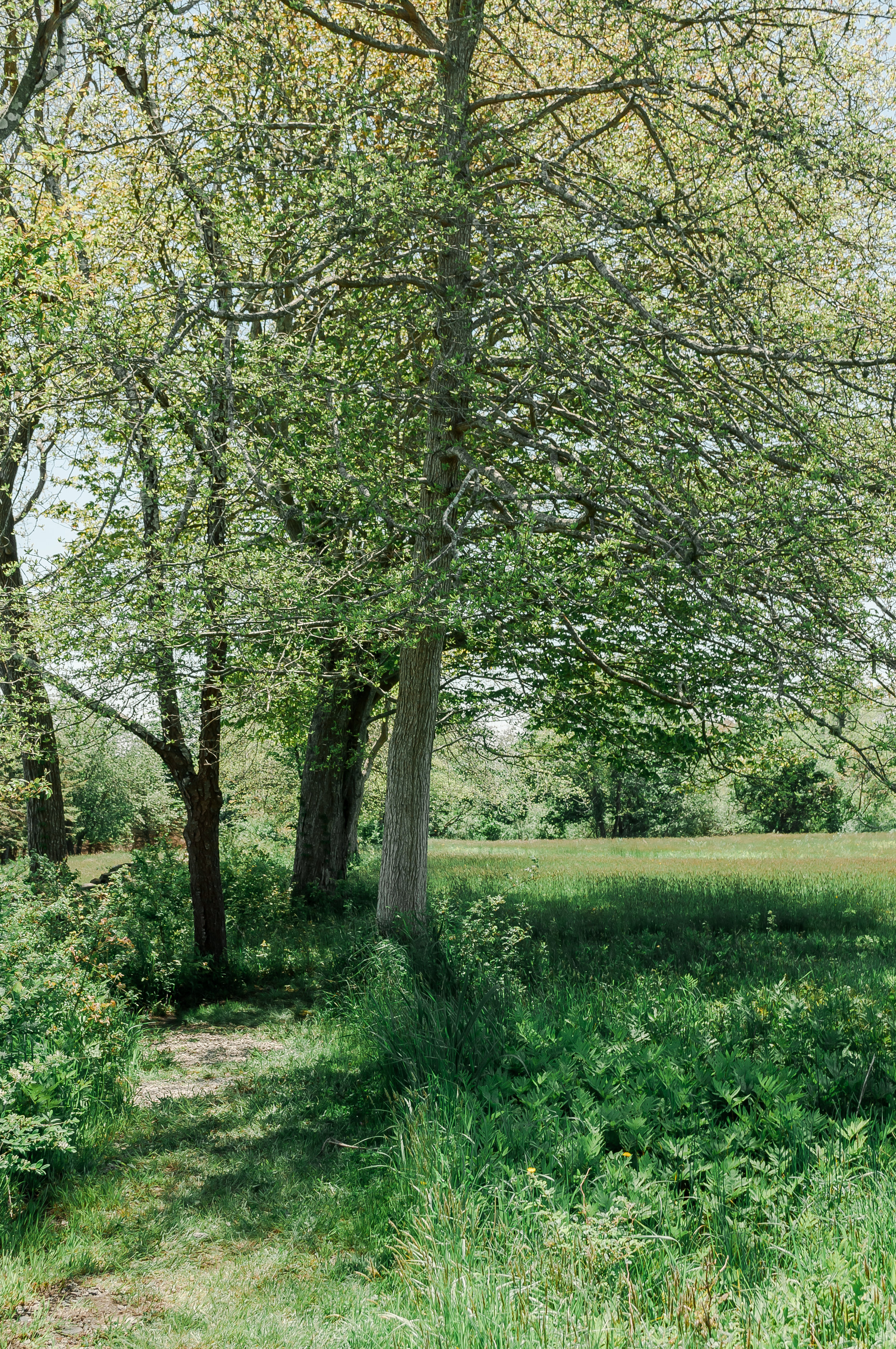 There's something wonderful about finding a hedgerow that is in progress of growing. To the left there were planted raspberry canes to start a lovely berry patch.
I am sure the veg patch hadn't yet been planted up with most veg as of yet, but it's still nice to see. I hadn't really looked closely at this section during our last visit, and I was honestly surprised there were perennial herbs in the veggie garden - since they were honestly throughout the gardens - and not more room for veggies away from the deer's prying teeth ;)
And that's it for this year - a good walk through the gardens. We didn't buy anything this year since we were really on the hunt for cut flowers, veg and some larger perennial shrubs more than smaller ones, but we did take a good look at the epimediums that one seller had - which were beautiful and we might try to find elsewhere or grow from seed ourselves.
Sakonnet Gardens Tour 2018
to see our visit from last year